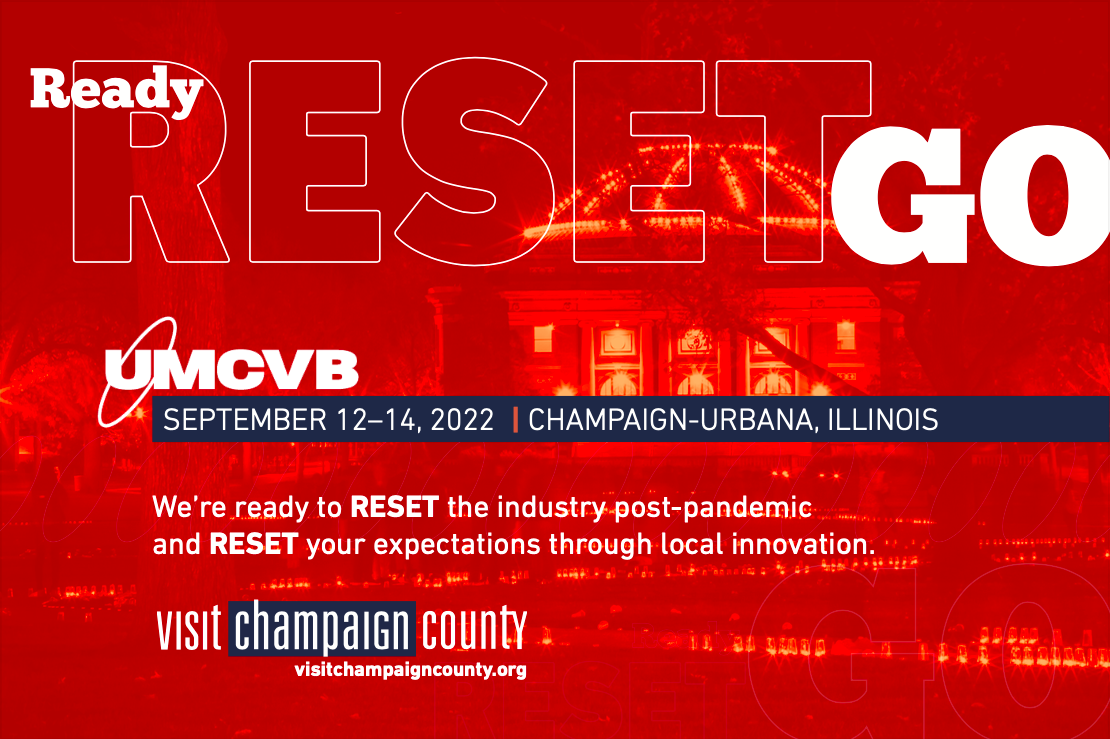 25th Annual Upper Midwest Convention and Visitors Bureau Fall Conference
Join us for the 2022 UMCVB Fall Conference
September 12-14, 2022
I Hotel and Conference Center - Champaign, IL
Registration:
$275 for individual/general attendee, $200 for each additional attendee in your group/organization
Sponsors/Exhibitors can find more information here.
If you need to pay using a check, please call Erin at 800.274.8774 x711
Hotel Accomodations:
I Hotel and Conference Center - 1900 South First St., Champaign, IL
Room rates are $139/night for a deluxe king and $149/night for a spacous two queen room plus 13% occupacy tax.
Make your resevation by clicking this link. Please make your reservation by August 11 to guarantee the UMCVB Conference room rate.
Questions:
Please email [email protected] or call 800.274.8774 x711.
Date And Time
Location
1900 South 1st Street
Champaign, IL, 61820
United States